Shannon quick - practice manager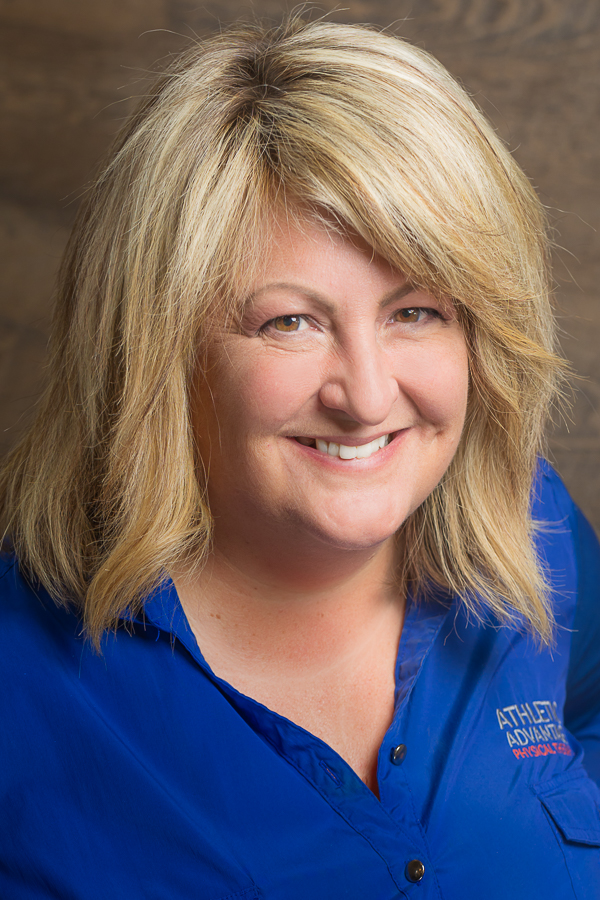 About Shannon
Shannon Quick joined the Athletic Advantage Practice in March of 2019 after moving to Ohio from California. In her 26 years of Managerial experience, she has worked in nearly all aspects of Physical Therapy. Having worked as a Home Health care Administrator, Outpatient Physical Therapy Aide, Skilled Nursing Aide, Billing specialist, and Practice Manager of Outpatient Physical Therapy Clinics, Shannon has developed a multi-dimensional perspective of the patient care process. She is proud to work with the Therapy staff at Athletic Advantage Physical Therapy and Wellness Center and believes in their mission of Patient Care.
In addition to being the Practice Manager, Shannon has Three Certifications as a Sound Therapist and Sound Healing Practitioner. She has studied both Western and Eastern approaches for sound therapy, Ancient and modern sound therapy methods to heal, harmonize and develop awareness. Using a Holistic approach, she uses the resonance of vibration to affect the fluidity of the fascial systems frequency and rhythmic vibration of the body, transforming the energy of the fascia's fluid system into resonance. Resonance is the basis of the release that occurs from all forms of myofascial release. When our bodies' tissues and organs are affected by this resonance it acts as a tidal wave washing away restrictions to decrease pain and increase motion. She uses sound frequency as a form of meditation to impact our sympathetic nervous system, bringing you into deep relaxation while supporting mental, emotional, and spiritual well-being.
Shannon is also certified in Natural Medicine, Holistic Herbalism and Aromatherapy through both the International Association of Therapists and the Complementary Therapists Accredited Association.

In her spare time, Shannon enjoys traveling, having been to 26 countries, brewing her own craft beer, gardening, painting and spending time with her Fiancé, Mike, and her dogs Penny, Pepper and Porter.
If you're ready for a visit and want the best physical therapy care in Lewis Center, Powell, Dublin, Delaware, New Albany, Bexley, Westerville, Worthington, Clintonville, or North Columbus, feel free to schedule an appointment today. Our helpful and experienced team is always ready to help, and will assist you through whatever challenges you are facing.