Postural training in lewis center, oh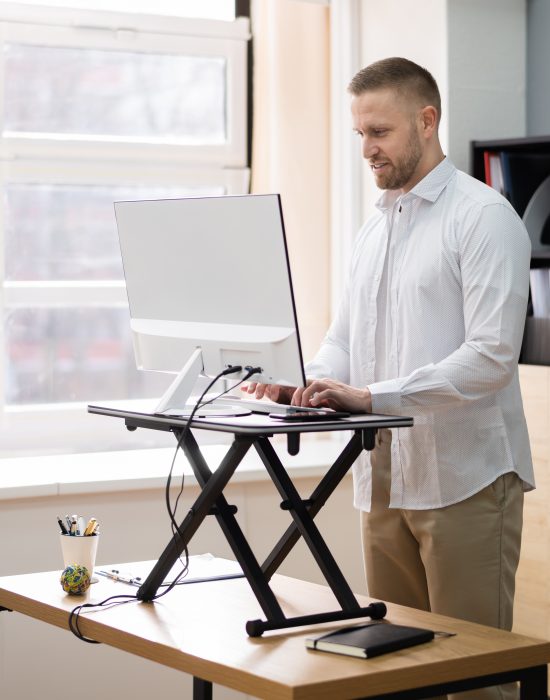 Identify and correct postural problems
With more time being spent on computers, cell phones, and at desks, healthy postural habits are becoming increasingly important for identifying and correcting postural issues. These problems can negatively influence muscle function and structural alignment throughout the entire body, which can cause movement related problems that ultimately lead to injury, dysfunction, and pain. If you have found yourself asking questions such as "why does my back hurt?", "why does my neck hurt?", or "why is my neck sore?", consider scheduling an appointment today to see the benefits of postural therapy firsthand.
As a patient, we will first identify potential areas of postural improvement in your everyday life, and then collaborate to come up with solutions that work for you and you individual circumstance. We understand that every patient is different, and that is why our physical therapists will always work one-on-one with you to ensure that your path to physical improvement is as optimal as possible. We pride ourselves on being one of the best physical therapy and wellness centers in the Lewis Center, OH area, and we like to believe that this fundamental pillar of belief shines through in everything we do. If you want to hear from some of our previous patients, feel free to visit our Testimonials page, or, if you're ready to experience the Athletic Advantage difference firsthand, schedule an appointment today.

If you have any questions about postural therapy and how it can impact you, feel free to visit our contact page and let us know. We will gladly assist you in answering any questions you may have.