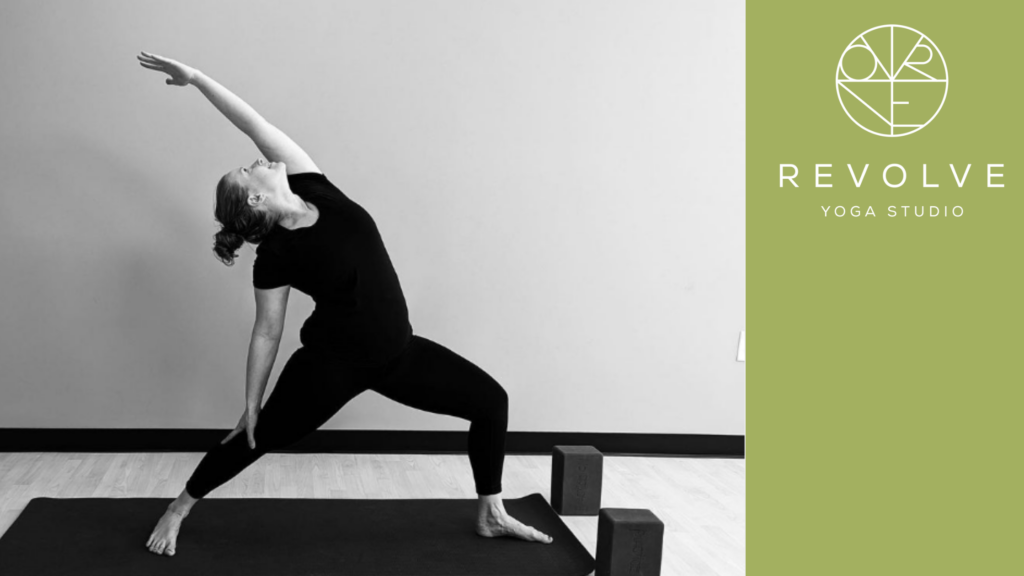 Introducing Courtney Hillman: Owner of Revolve Yoga Fitness and Our Newest Partner
We are thrilled to welcome a new member to our growing wellness family at Athletic Advantage, Courtney Hillman – the owner and founder of Revolve Yoga Fitness. We are partnering with Revolve Yoga to bring our clients a holistic wellness offering, adding an exciting new dimension to our center.
From Personal Journey to Shared Wisdom
Courtney's relationship with yoga spans many years and has evolved beautifully from an exercise routine to a personal sanctuary. Her journey through yoga has provided her with strength and resilience, enabling her to navigate life's challenges with grace. Courtney's personal experience has motivated her to share the transformative power of yoga with others.
Embarking on a Professional Path
With a passion for yoga rooted in her personal life, Courtney pursued formal training to expand her knowledge and expertise. Completing her yoga teacher training in 2023, she is now registered with Yoga Alliance as a 200HR RYT. Her love for the practice and her enthusiasm to impart her wisdom is apparent in every session.
Revolve Yoga Fitness Finds a New Home
Courtney's vision for Revolve Yoga Fitness aligns seamlessly with our holistic approach to wellness here at Athletic Advantage. We are thrilled to provide a space for Courtney to bring her unique approach to yoga to our community.
Join the Revolve
As the owner and guiding light of Revolve Yoga Fitness, Courtney warmly invites everyone to join her on the mat. Her sessions are not just about the poses, but about cultivating a sense of mindfulness, centeredness, and overall well-being.
Through this partnership with Courtney and Revolve Yoga Fitness, we reassert our commitment to offering diverse and comprehensive wellness solutions. We're excited for you to experience Courtney's passion and expertise in every yoga session.
Stay Tuned for the Yoga Schedule
As we eagerly step into this new phase of our wellness journey, details about the yoga class schedules will be updated soon. You can look forward to diverse classes suitable for various levels.
We can't wait to kickstart this revitalizing journey of fitness and mindfulness with you, guided by Courtney's expertise. We hope to see you on the mat soon!